Meringue Kisses & Marshmallows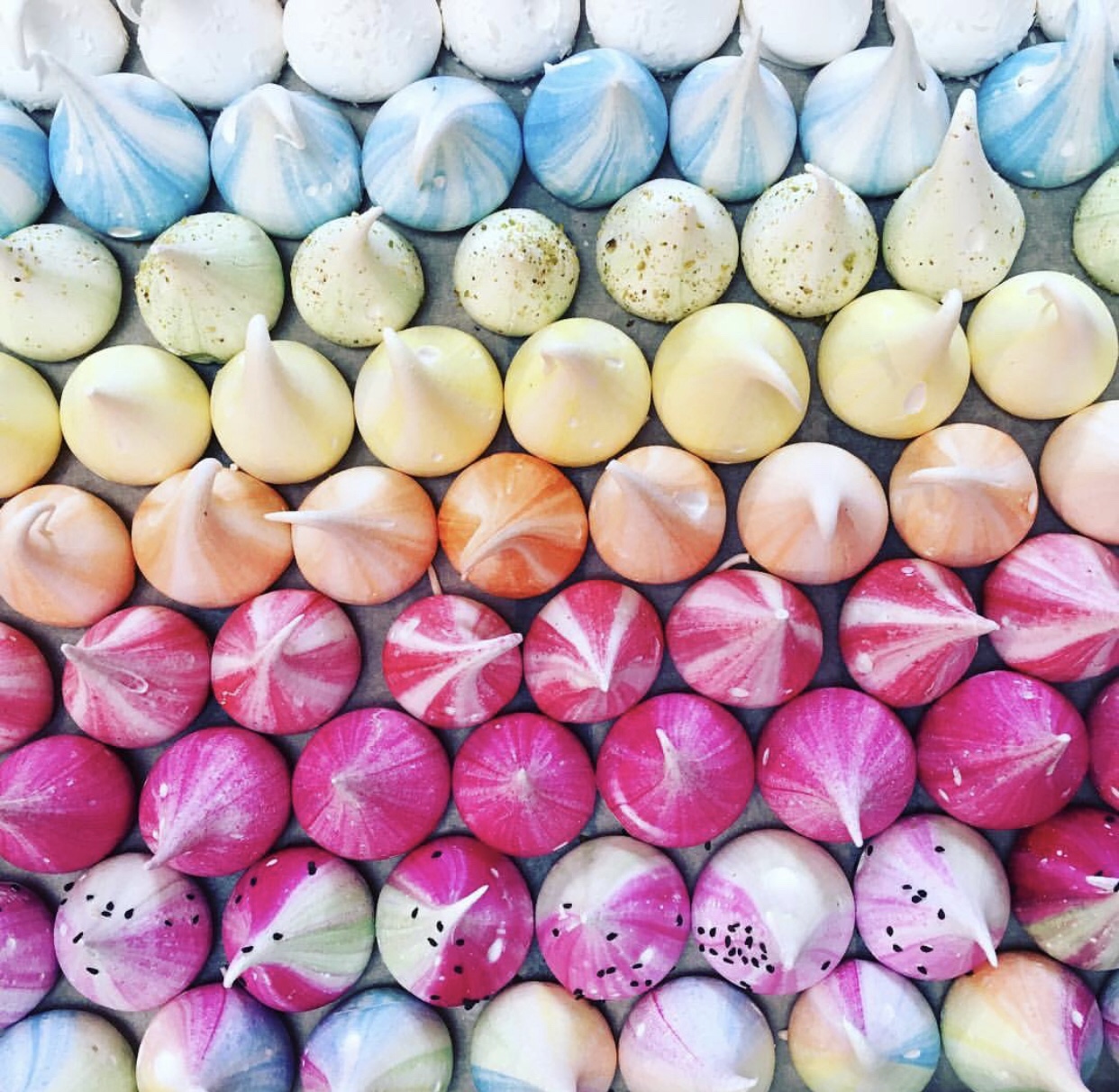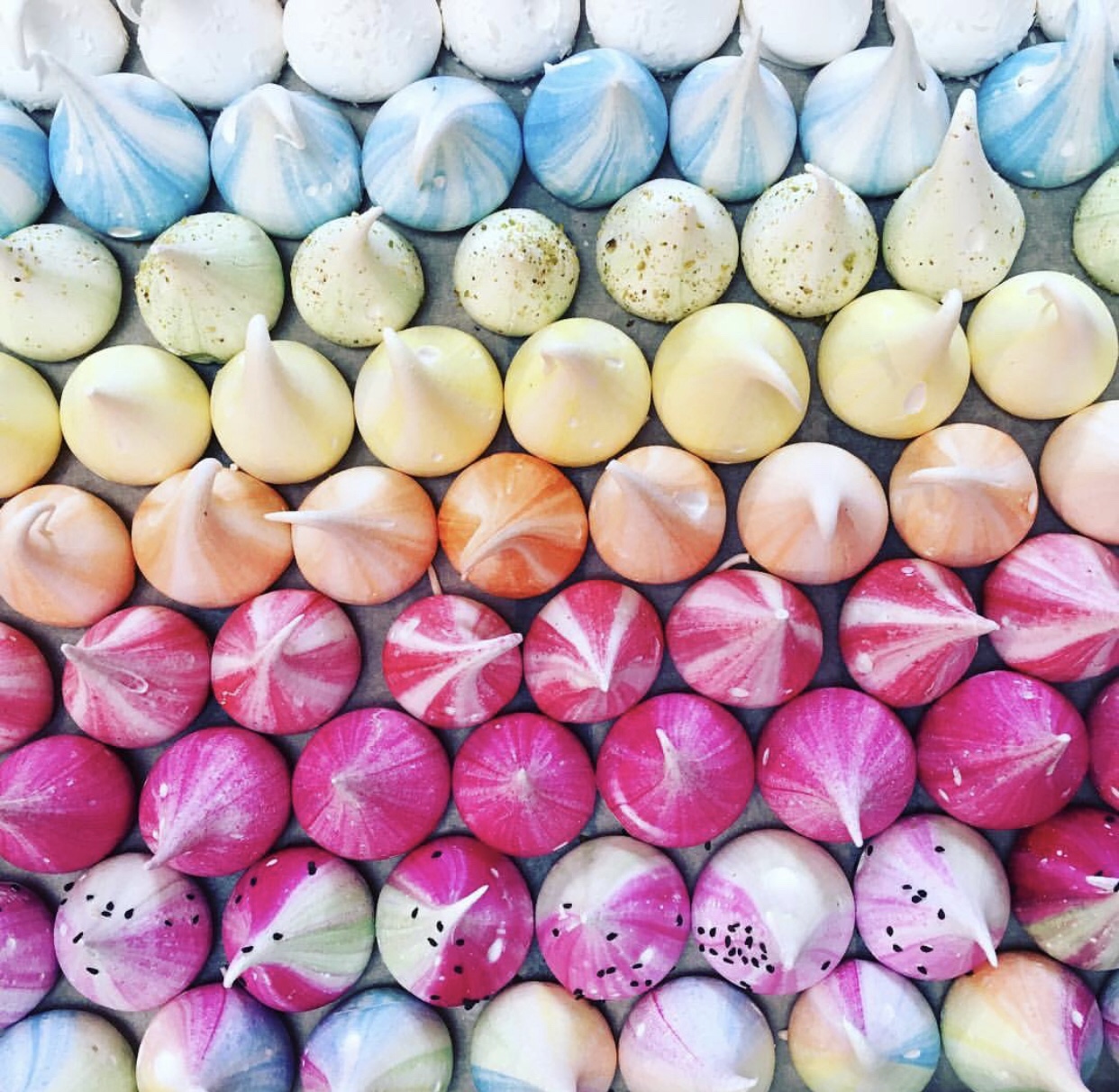 Meringue Kisses & Marshmallows
Tuesday 10th September 10am - 12:30pm with Victoria
This is a short, fun class for you to learn how to make gorgeous little bites of Meringue Kisses and Marshmallows. Perfect to give as gifts and take to parties!
In this class you will work in pairs to make your meringue mix from scratch, you will then decide which flavour and colour you would like to make your individual meringues, and you will then be taught how to pipe those gorgeous little kisses! There will then be a Marshmallow demonstration, which will give you the confidence to make these delicious little clouds at home. We will cover making, flavouring and colouring. You'll be doing all of this while enjoying plenty of nibbles and bubbly, and you'll also take home everything you make (plus marshmallows & lots of pre made kisses) in some gorgeous packaging. Perfect to do with a friend, but don't worry if you're coming alone – we're a friendly bunch and it's a small class with a maximum of 6 students.
What's Included
How to make your own Meringue Kiss mix from scratch.

How to colour, flavour and pipe your Meringue.

How to make delicious Marshmallows from scratch.

How to package everything up beautifully

Bubbly and nibbles!
Class Details
Level: Beginner to Intermediate
Length of class: Approximately 2 to 2.5 hours
Price: £75
What do you need to bring:
Nothing! You go away with everything packaged up in a Victoria's Kitchen bag and a recipe and tips sheet.
Aprons are provided to use during the day and light refreshments will be served during the class.
PAYMENT OPTIONS
There are several ways to pay for your Classes or Gift Vouchers.
You can pay via Paypal or credit/debit card by booking via this website on the individual classes listed.

If you prefer to pay directly, you can email Victoria on eat@victorias-kitchen.com and ask to pay via bank transfer, Victoria can then email you an invoice manually.

You can also pay via cheque if you prefer, by emailing Victoria to arrange. Cheques have to clear at least 10 days before the class takes place.

For classes over £100, instalment options are also available. Again just email Victoria to arrange.

Gift Voucher - if you have a Victoria's Kitchen voucher to redeem, just pop us an email on eat@victorias-kitchen.com
Please check your dates carefully before booking a class as we are unable to offer refunds.
You can find us here:
Studio address: Unit G8, The Mayford Centre, Mayford Green, Woking, GU22 0PP.
Victoria's Kitchen cake studio is just 20 minutes on the fast train from London, Waterloo. We are just a 7 minute taxi ride from Woking Train Station. There is also free onsite parking at the studio.
Got a question?
Email: eat@victorias-kitchen.com
Tel: 07525 417 645