NEW Guest Tutor: Marianne Stewart - Christmas Galaxy Cake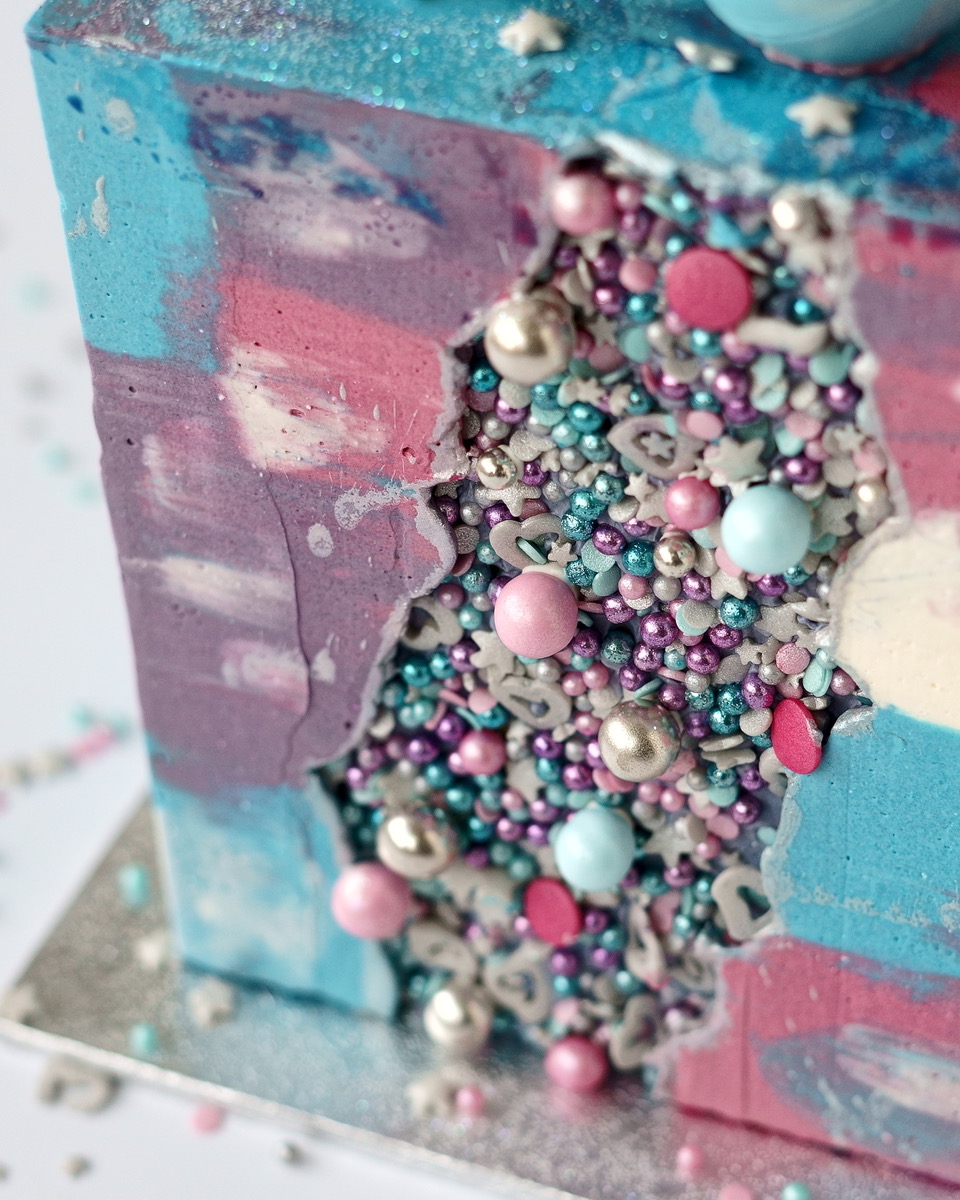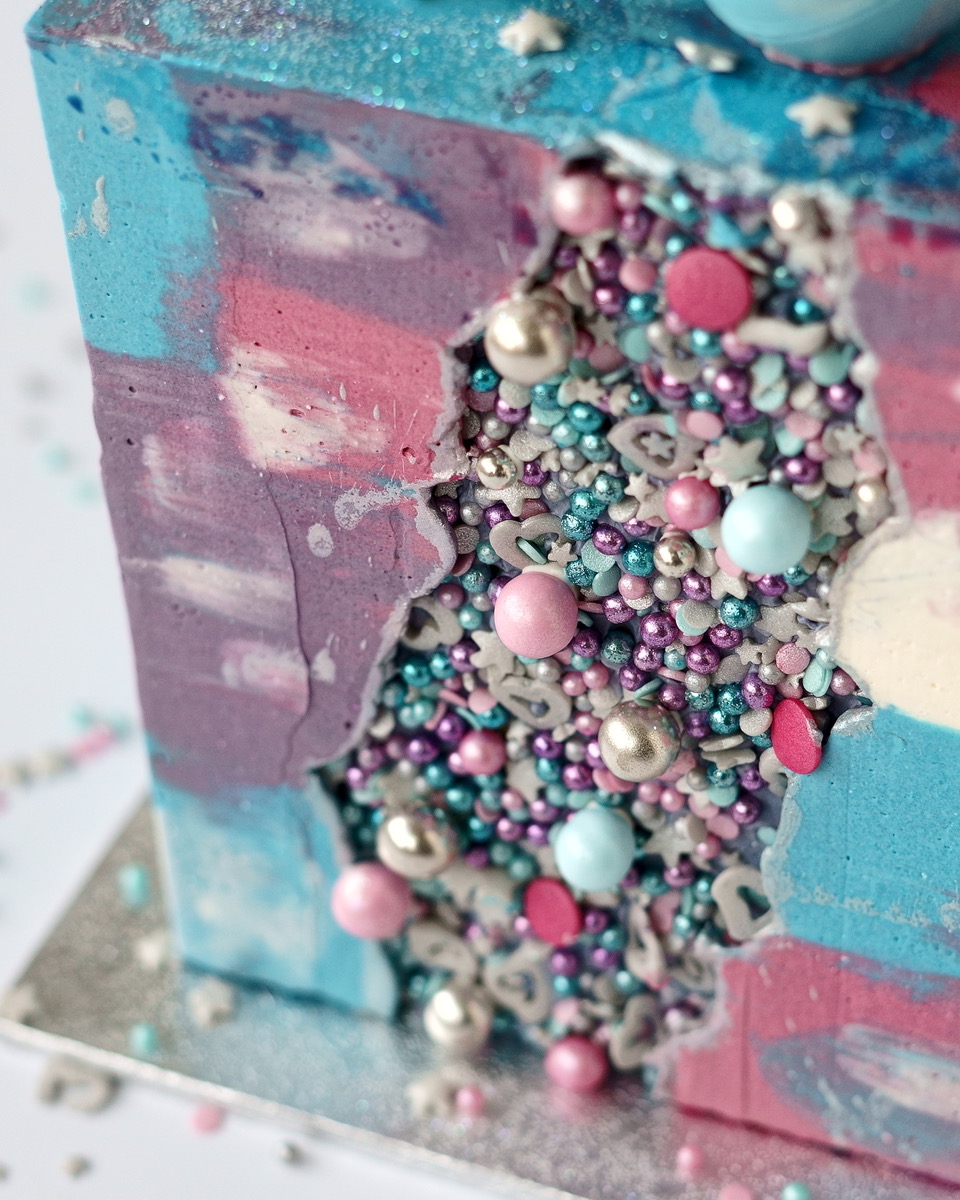 NEW Guest Tutor: Marianne Stewart - Christmas Galaxy Cake
Friday 22nd November 10am - 4:30pm SOLD OUT
Wednesday 27th November 10am - 4:30pm
Victoria's Kitchen is thrilled to welcome back Nourish Cakes author & free-from baking expert Marianne Stewart. Spend the day with her and learn how to decorate this fantastic Christmas Galaxy Cake.
This beautiful contemporary take on a Christmas cake is not only utterly delicious – Chocolate Salted Caramel made with Swiss Meringue Buttercream, anyone? - but also jam-packed with totally up-to-date decorating techniques!
TO PAY VIA BANK TRANSFER OR CHEQUE, EMAIL ME!
You can find us here:
Studio address: Unit G8, The Mayford Centre, Mayford Green, Woking, GU22 0PP.
Victoria's Kitchen cake studio is just 20 minutes on the fast train from London, Waterloo. We are just a 7 minute taxi ride from Woking Train Station. There is also free onsite parking at the studio.
Got a question?
Email: eat@victorias-kitchen.com
Tel: 07525 417 645

Description:
You will learn how to create an amazing multi-coloured galaxy effect on your cake, how to create those elusive sharp edges on a square cake (with buttercream), how to make and work with Swiss Meringue buttercream, how to create a vertical fault-line effect with on-trend sprinkle mixes, and how to give it all a seasonal twist with planet-style Christmas baubles.
Not only will you leave with lots of amazing new technical skills, but also with a completed cake that can 100% be frozen and kept for Christmas!
In this 1-day class you will learn:
- Full recipe & instructions for baking the chocolate cake
- How to make Swiss Meringue Buttercream from scratch
- How to make Marianne's signature salted caramel filling (demo)
- Making salted caramel buttercream
- How to trim, layer and crumb coat square cakes
- How to use ganache plates to create sharp edge buttercream finish on square cake
- How to colour buttercream
- Creating a colour-mix galaxy effect on your cake
- Creating a vertical faultline decoration with sprinkles
- How to paint with metallics (mixing your own edible paint)
- How to make large & small "planet" baubles, without having to temper chocolate!
•
Class Details
Level: All skill levels
Length of class: Approximately 5.5 hours with a 45 minute break for lunch
Price: £145 per person - contact Victoria to pay via two instalments
Class size: Maximum of 8 students
What do you need to bring:
A bite to eat for lunch, comfortable shoes & something to tie hair back.
Aprons are provided to use during the day and light refreshments will be served during the class.
PAYMENT OPTIONS
There are several ways to pay for your Classes or Gift Vouchers.
You can pay via Paypal or credit/debit card by booking via this website on the individual classes listed.

If you prefer to pay directly, you can email Victoria on eat@victorias-kitchen.com and ask to pay via bank transfer, Victoria can then email you an invoice manually.

You can also pay via cheque if you prefer, by emailing Victoria to arrange. Cheques have to clear at least 10 days before the class takes place.

For classes over £100, instalment options are also available. Again just email Victoria to arrange.
Please check your dates carefully before booking a class as we are unable to offer refunds. See our Terms & Conditions for full details.
Victoria's Kitchen vouchers are not redeemable against Guest Tutor classes.